Registrations for the POP-UP Event are now open!
Registration Process: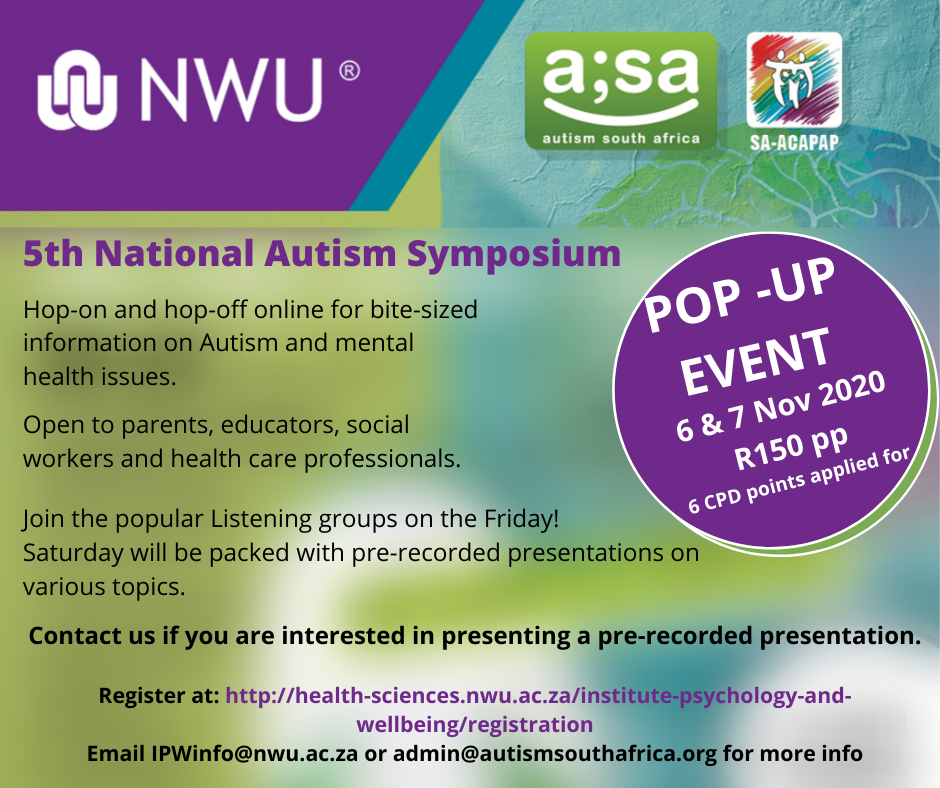 Register by completing the online registration form below.
Payment to be made by EFT. Find the banking details here
Send proof of payment to admin@autismsouthafrica.org.
Links to the Pop-Up event will be sent once proof of payment is received.
Contact the IPW or ASA if you are experiencing any problems.