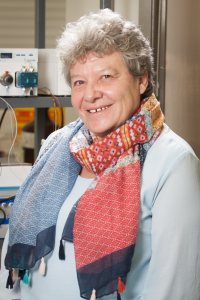 The DST/NWU Preclinical Drug Development Platform (PCDDP) is a national facility and a front runner in the innovation of pharmaceutical development focusing on preclinical drug development, formulation and diagnostics. This is a joint initiative between the Department of Science and Technology and the North-West University.
The NWU hosts the largest school of pharmacy in the country. Support for the pharmaceutical sciences has been and will continue to be inherent in the research strategy of the NWU, and preclinical drug development was identified as a strategic development area.
The platform is based on the implementation of expertise; it is at heart an initiative that is intended to teach postgraduates and to supply expertise and innovation to scientists and businesses, both locally and internationally.
The development of a vibrant pharmaceutical industry in South Africa forms part of the bio-economic strategy of the Department of Science and Technology (DST). Preclinical studies are a crucial step in the development and registration of any therapeutic product. Pharmaceutical companies want to avoid late-stage failures or drugs labelled for restricted use following approval. Thorough preclinical studies can contribute to early decisions about further development, thus saving time and money and increasing the success rate of the project.