Speakers
Glenda Eoyang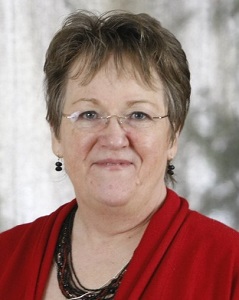 Dr Glenda Eoyang (Human Systems Dynamic Institute)
Topic: Thrive in Complexity:  Adaptive Capacity for Healing, Learning, and Leadership
Glenda Eoyang helps people thrive in the face of overwhelming complexity and uncertainty. She is a pioneer in the applications of complexity science to human systems, and she founded the field of human systems dynamics (HSD). Through the HSD Institute, Glenda uses her models and methods to help others see patterns in the chaos that surrounds them, understand the patterns in simple and powerful ways, and take practical steps to shift chaos toward coherence. Her clients include the Finnish Research Institute (VTT), US EPA, BC Canada Ministry of Health, Oxfam International, Yukon Territorial Government, Association for Medical Education in Europe, and Catholic Charities. Glenda received her doctorate in HSD from Union Institute and University in 2001, where she discovered three fundamental factors that influence the dynamics of self-organizing change. Glenda's latest book is Adaptive Action: Leveraging Uncertainty in Your Organization. It is a roadmap for anyone who chooses to work at the intersection of order and chaos.
Take home message:
Some problems are wicked. They will never be solved, but you can develop adaptive capacity to manage them productively.
Timothy Guetterman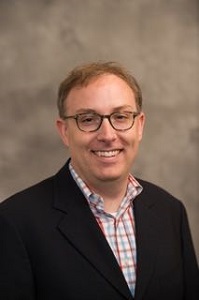 Prof Timothy C. Guetterman (University of Michigan)
Topic: Virtual Human Technology for Training Healthcare Communication
Timothy C. Guetterman, PhD, is an applied research methodologist and assistant professor at the University of Michigan.  His research interests, scholarship, and teaching are in research methodology, namely mixed methods research.  Dr. Guetterman's methodological research focuses on integrating qualitative and quantitative data, particularly using visual displays.  In addition, he serves on three U.S. National Institutes of Health (NIH)-funded mixed methods studies. Dr. Guetterman's empirical work uses mixed methods research to investigate the use of technology to enhance health communication. He also conducts research on teaching and learning mixed methods research in his role as evaluator and faculty for the NIH-funded Mixed Methods Research Training Program for the Health Sciences.  Dr. Guetterman has extensive professional experience conducting program evaluation with a focus on healthcare and educational programs.  He holds a BS in Psychology and an MA in Education, both from The University of Iowa.  His PhD is in Quantitative, Qualitative, and Psychometric Methods with a specialization in mixed methods research from the University of Nebraska-Lincoln.
Take home message:
Virtual humans a promising approach for providing training on empathic communication.  Our recent randomized controlled trial found that a virtual human simulation was effective, engaging, and preferred by students.  Virtual humans offers particular benefits in terms of cost savings and increased reliability over standardized patients.
Olaf Kraus de Camargo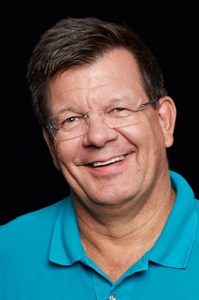 Dr. Olaf Kraus de Camargo (McMaster University - CanChild Centre for Childhood Disability Research)
Topic: The ICF - Themes and Tools for Health Education
Dr. Olaf Kraus de Camargo is an Associate Professor in the Department of Pediatrics at McMaster University and a Research Associate at the CanChild Centre for Childhood Disability Research. He completed his medical education and pediatric training in Brazil, followed by a residency in Germany where he received training in developmental-behavioural pediatrics and child neurology.
Within the Department of Paediatrics he is the Director for Continuous Medical Education and the Education Resource Person for the Division of Developmental Paediatrics.
Since 2001, he has been involved with the implementation of the WHO - International Classification of Functioning, Disability and Health (ICF). He co-edited the German translation of the ICF-CY (Children and Youth Version) for WHO and co-authored the first handbook about clinical applications of the ICF-CY in Germany, soon to be published in English.
At McMaster, Dr. Kraus de Camargo is introducing the ICF into education models, clinical practice and research. His goal is to develop an electronic version of the ICF (www.icfmobile.org) to empower patients to better describe their needs to clinicians. He also is a co-founder and editor of the knowledge mobilization website www.ICFEducation.org.
Presentations on Slideshare
Publications
Follow Dr. Olaf on Twitter @DevPeds
Take home message:
The International Classification of Functioning, Disability and Health (ICF) is the framework for a collaborative education model fostering shared decision making and empowerment.
Hans de Ridder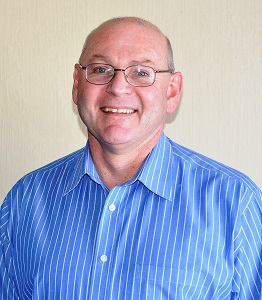 Prof Hans de Ridder (North-West University, Potchefstroom Campus)
Topic: Using the World Cafe Method to teach Anthropometry to Health Workers
Prof. Dr. J. Hans de Ridder is a full professor and director of the School of Biokinetics, Recreation and Sport Science at the North-West University in Potchefstroom, South Africa.  He is also the Senior Vice-President of the International Society for the Advancement of Kinanthropometry (ISAK) and an ISAK-accredited Level 4 criterion anthropometrist.  He has been involved in the teaching of ISAK courses for many years which form part of the ISAK accreditation system that has operated worldwide since 1996.  He was honored in 2014 with life membership from ISAK at the ISAK World Conference in Murcia, Spain.  He is only the 5th person in the history of ISAK to receive this prestigious award.  In 2002 and 2011 he was graced with awards by the S.A. Academy for Science and Art, namely the Stals prize and the Albert Strating prize for exceptional contribution to science and health.  He was also the president of GoFPEP 2014 which was presented at the North-West University in Potchefstroom, South Africa. He is currently the Assistant Editor of the African Journal for Physical, Health Education, Recreation and Dance (AJPHERD). For the period 2004 to 2015 (last 11 years), he was an invited and/or keynote speaker on 16 occasions at conferences world wide. He is the founder secretary-general of the BRICS Council of Exercise and Sport Science (BRICSCESS) that was founded in Delhi, India on 17 October 2015. He is married to Elsie and they have three children, Elé, De Wet and Maret.
Take home message:
The range of available with regard to anthropometric assessment methods, is extensive from relatively simple and inexpensive field methods to more complex and expensive laboratory techniques requiring advanced equipment.  The latter are therefore out of reach of most health workers.  Anthropometry requires not only adequate training by experienced professionals and good quality control, but also practical application in a WIL environment. The basic process of the World Cafe Method, is simple and also fast to learn.  With 5 easy steps people can confront challenges and also ensure and maintain quality assurance of anthropometric measurements in a wide range of settings in both urban and in rural situations.