Name and surname
Alida Herbst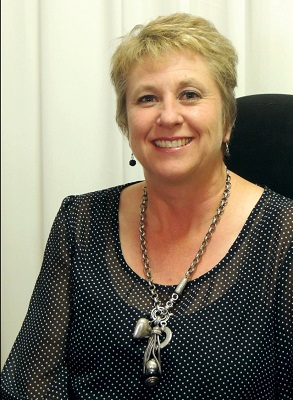 Job title
Director: School of Psychosocial Health (Full Professor, NRF rated researcher and promoter)
Telephone
+27 18 299 4079
E-mail
Alida.Herbst@nwu.ac.za
Physical address
Building E8, Room G19
Qualifications
BA (Social Work); MA (Social Work with specialization in Play Therapy); PhD (Social Work).
Expertise
The Psychosocial Health of individuals, groups and communities with special reference to adaptation after trauma and loss.
Background
Her research focuses on the bio-psychosocial health of individuals, groups and communities with special emphasis on the narratives of illness and health, trauma, loss, grief and bereavement.  Her PhD thesis explored the use of the life maps technique in the personal development of young people living with HIV and AIDS.  A total of 22 Masters and 11 PhD students have completed their post graduate studies under her supervision.  She has authored or co-authored 24 scholarly articles in international and national journals as well as a chapter on project management in the 2016 and 2019 editions of a Cengage textbook, Management and Supervision of Social Workers, and in 2017, she was the co-editor of a text book titled, Trauma counselling: Principles and practice in South Africa today.