What does a degree in Consumer Sciences entail?
The composition of the South African consumers' population who gained access to the market environment has changed during the past few years. The role of the consumer scientist is to address the needs of these consumers with regard to nutrition, clothing and textiles. Consumer scientists can therefore use their knowledge and skills to help consumers improve their life skills and socio-economic situation.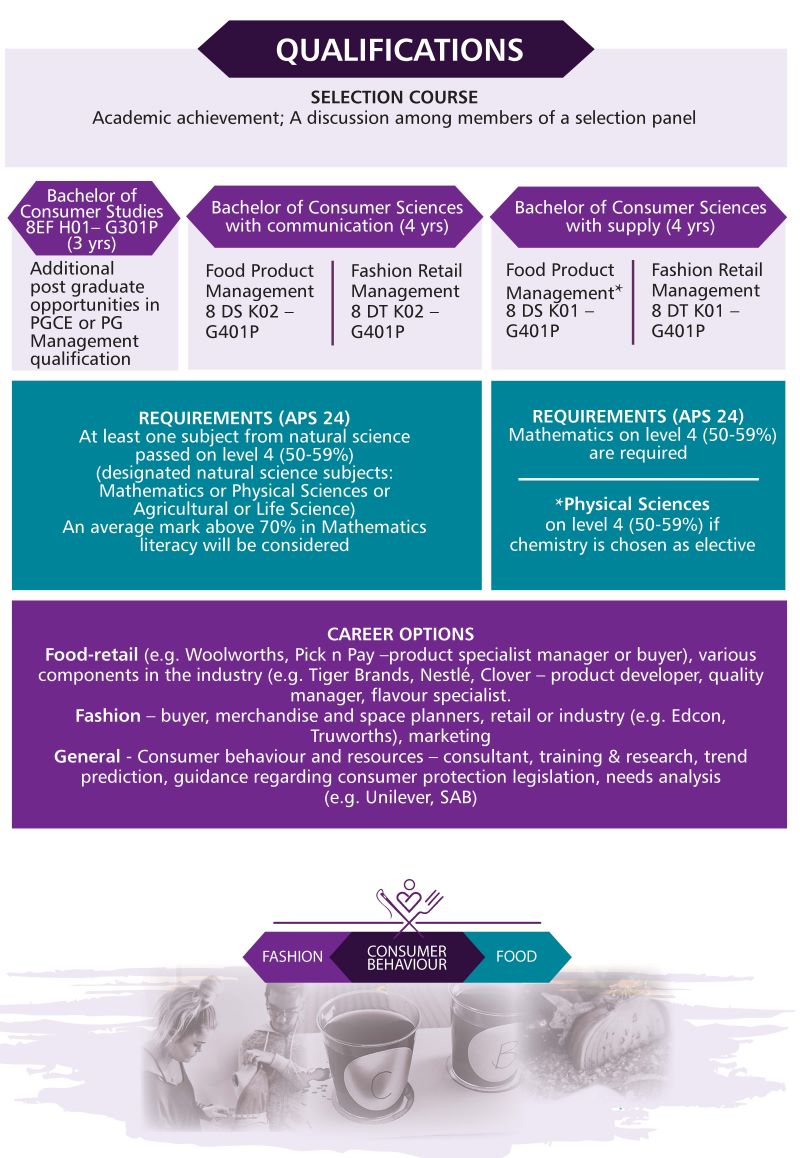 What is the selection process for the degree?