Human Movement Sciences entails the science of the human body in movement in relation to physical activity, sport, motor development and physical rehabilitation. The qualification serves for the training and education of exercise trainers, fitness trainers or sports organisers. This qualification further creates the basis for a Post Graduate Certificate in Education (PGCE).
All our qualifications follow the same selection process. No selection tests are required, only paper selection will take place.
Paper selection procedure entails the following:
- All applications are received from admissions office after closing date.
- All applications are ranked from highest APS score to lowest APS.
- For Biokinetics the top 40 applicants are selected
- For Sport coaching and Human Movement Science the top 150 applicants are selected.
- For Diploma in Coaching Science the top 100 applicants are selected.
- For all Recreation qualifications the top 55 applicants are selected.
The Diploma in Coaching Science, as it is currently known, extends over two years and is currently offered at the Mahikeng and Potchefstroom campuses. The admission requirement for the programme is an ATP score of at least 18 and is subject to selection by a panel.
Students at the Potchefstroom campus can specialise in rugby or soccer where students at the Mahikeng campus specialise in soccer. Modules such as sports management, video analysis, golf and sport psychology are but a few of the modules included in the course.
Students who wish to continue their studies after the diploma can apply to continue to do the degree BHSc with Sport Coaching and HMS. Students must achieve an average of 60% for each year to qualify to apply for the degree.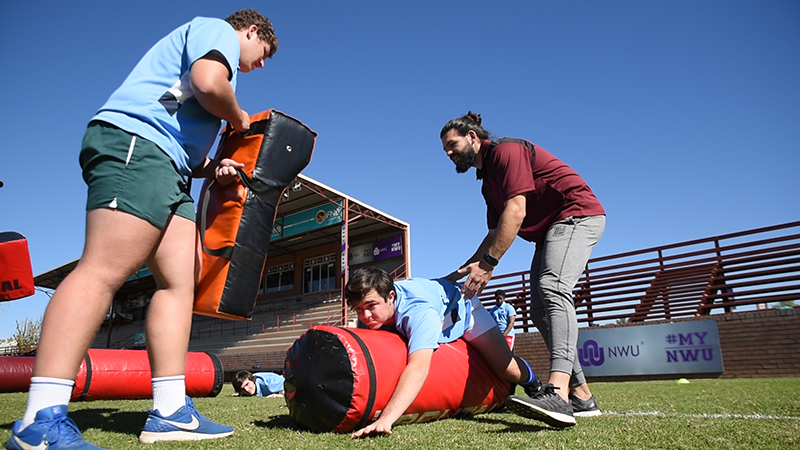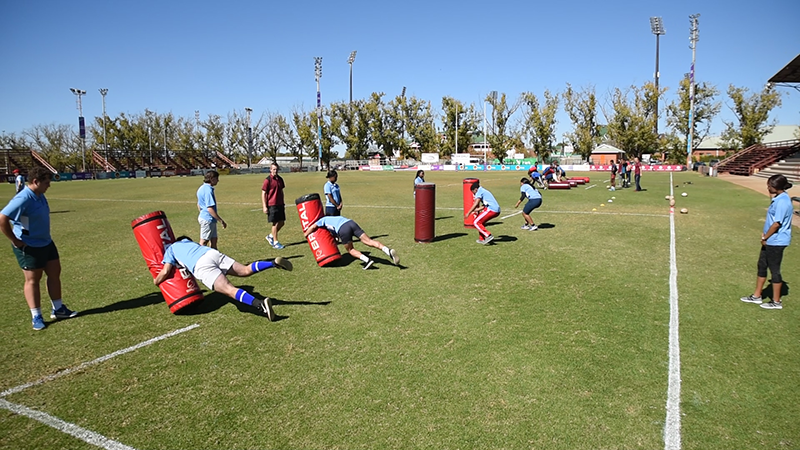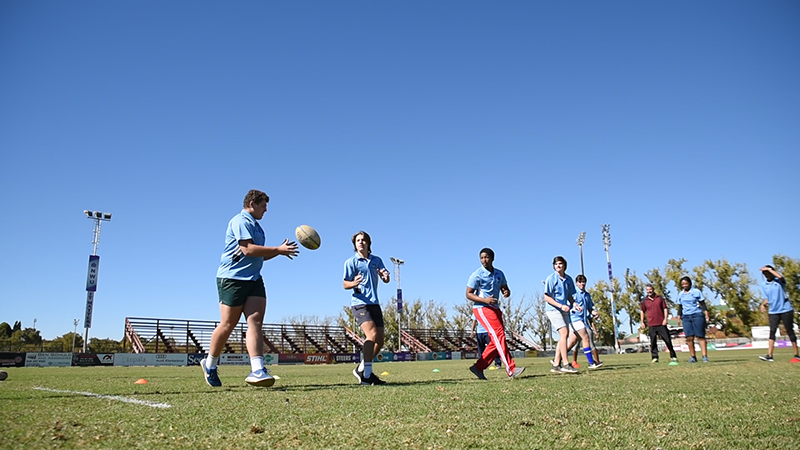 Recreation Science covers the study of leisure behaviour of individuals and communities in order to identify needs and create opportunities for recreation participation to thus enhance total well-being and a healthy lifestyle. Recreationists work in the public, private and non-profit sectors where they make important contributions towards community development and health promotion.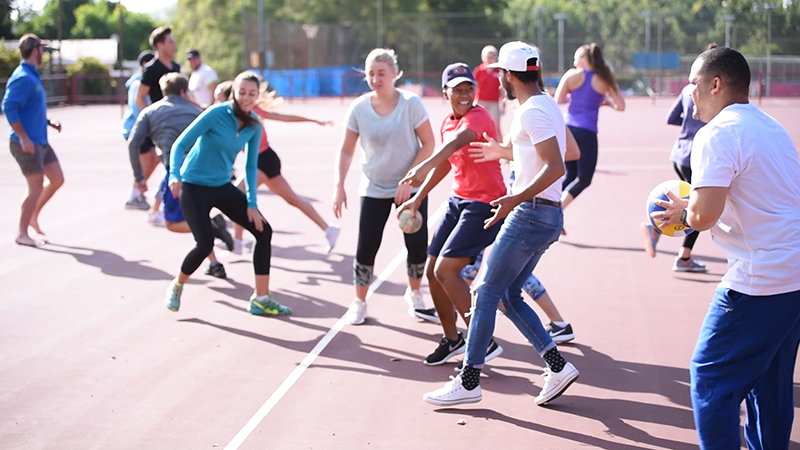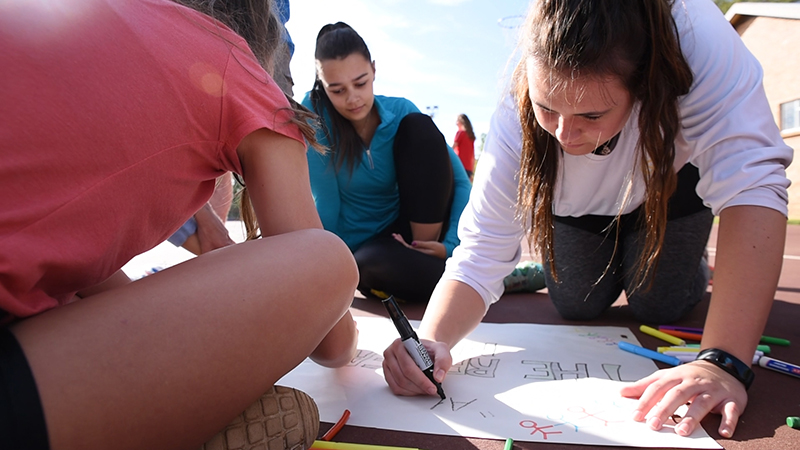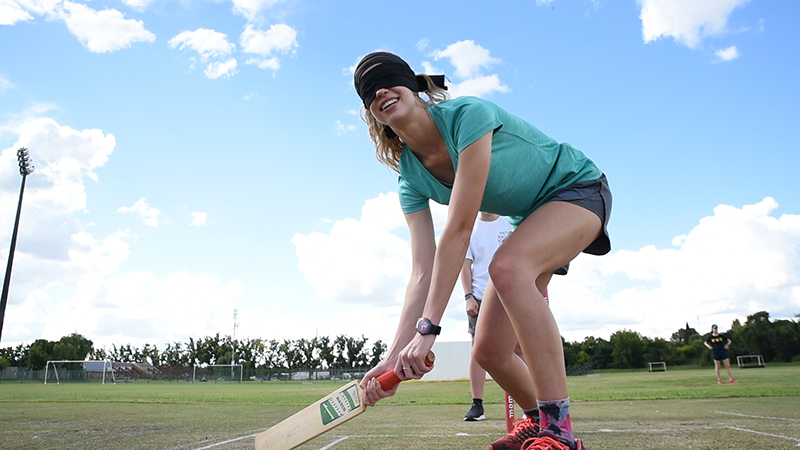 Biokinetics' primary function is to improve physical functioning and health care through exercise as modality. As a profession it is concerned with health promotion, the maintenance of physical abilities and final-phase rehabilitation, by means of scientifically based physical activity programme prescription.
A Biokineticist is a clinical exercise specialist who:
functions within professional alliance to health and medicine, and is recognised by and registered with the Health Professions Council of South Africa;
improves a person's physical wellbeing and quality of life through individualised scientific assessment and the prescription of exercise in rehabilitative treatment to prevent or intervene with certain ailments and enhances performance (sport and work);
evaluates and measures body posture, body composition, blood pressure, glucose levels, lung function, heart rate, fitness, muscle strength, endurance, power, flexibility and other health screenings; and
is a health professional who, through health promotion and wellness, creates a better quality of life for clients.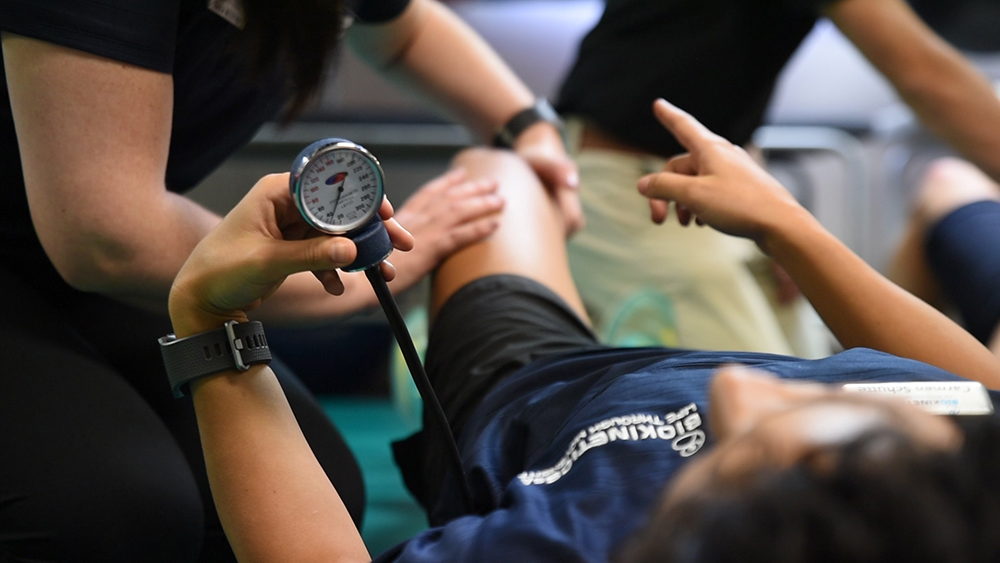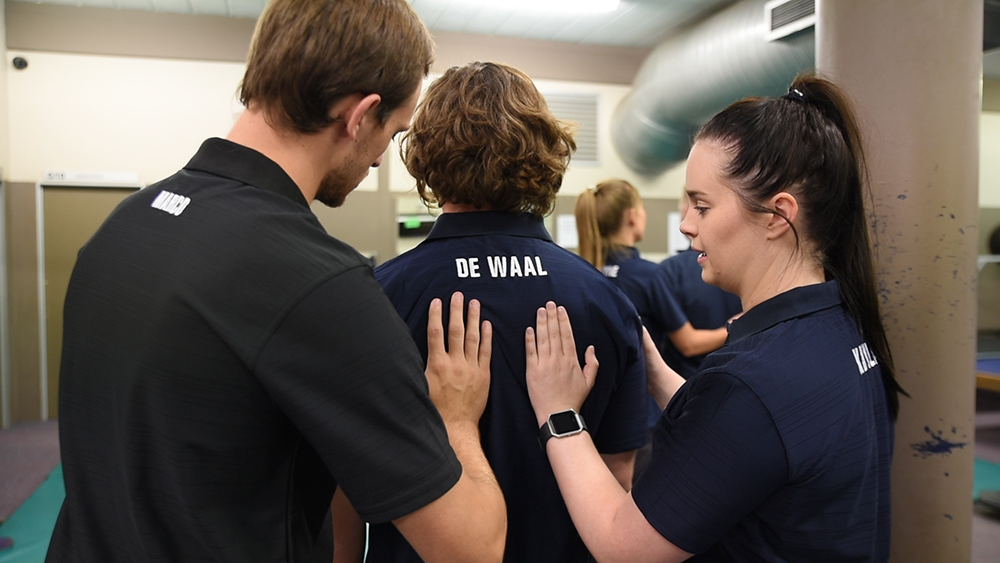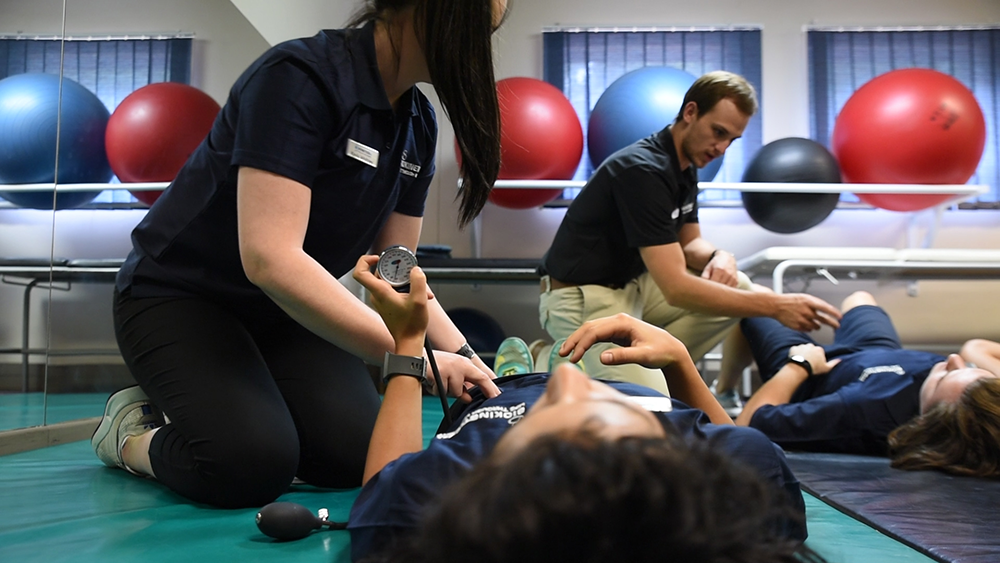 From a health perspective and based on educational principles, Kinderkinetics is the profession that attempts to optimise the neuro-motor development of young children (0-13 years), through scientifically based physical activity. Kinderkinetics is a full-time postgraduate area of specialisation, based on a selection process, where the training focus is on an in-depth knowledge of the developing child's growth, perceptual-motor and physical development, the enhancement and the correction thereof, with the optimal well-being of the child as end goal.
A kinderkineticist thereby contributes significantly to the development of specific movement activities to improve sports-specific activities, the gross-motor, sensory and the perceptual-motor preparation of preschool children, the promotion of a healthy lifestyle of children by timeously establishing the necessary fundamental skills, while exposing older children to health-promoting programmes where they can obtain knowledge, values and skills to contribute to their own health in a responsible manner when they get older by leading an active lifestyle.
Kinderkineticists (also called paediatric exercise health specialists) also receive intense training in the assessment of the development of children where limitations in the abovementioned fields are identified and addressed through developing and effecting individualised programmes for children with growth and/or developmental handicaps, health concerns such as inactivity or obesity and health and developmental limitations, accompanied by syndromes or disabilities. Kinderkineticists register with the South African Professional Institute of Kinderkinetics (SAPIK), which is the professional home of kinderkineticists in South Africa where their professional conduct is regulated by registration.