Overview
The research entity Medicine Usage in South Africa (MUSA) strives to be an internationally recognised role player in the creation of a sustainable and safe environment for the use of medicine in order to make a positive impact on the health profile of communities in southern Africa. We attempt to improve appropriate medication use in southern Africa through high-quality research and postgraduate training. Students who complete their postgraduate studies can look forward to careers at the forefront of Pharmacy.
MUSA has the unique research purpose of understanding the factors that influence the appropriate use of medicine by patients in the southern African healthcare context. MUSA, which was established as a niche area in 2008, is highly relevant in the context of the South African healthcare system, which is facing severe challenges on several fronts.
These challenges include rapid growth in healthcare expenditure, particularly medicine costs, the lack of access to essential medicine, the use, misuse or irrational use of medicine, and the high burden of chronic and national threatening diseases such as HIV/Aids, tuberculosis, Covid-19 and sexually transmitted diseases. Other challenges include the implementation of the National Development Plan (Vision 2030) with its nine health objectives to strengthen the health system and improve the health and well-being of the population.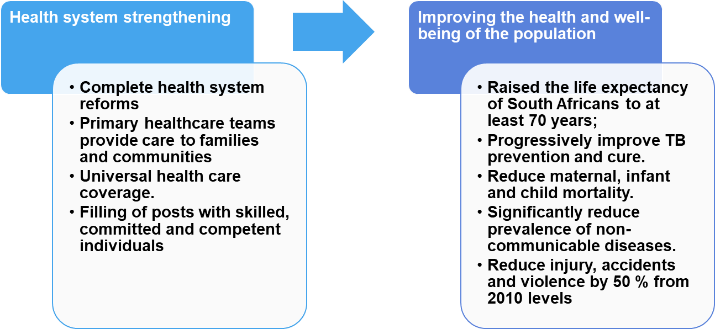 Health objectives of the National Development Plan Vision 2030