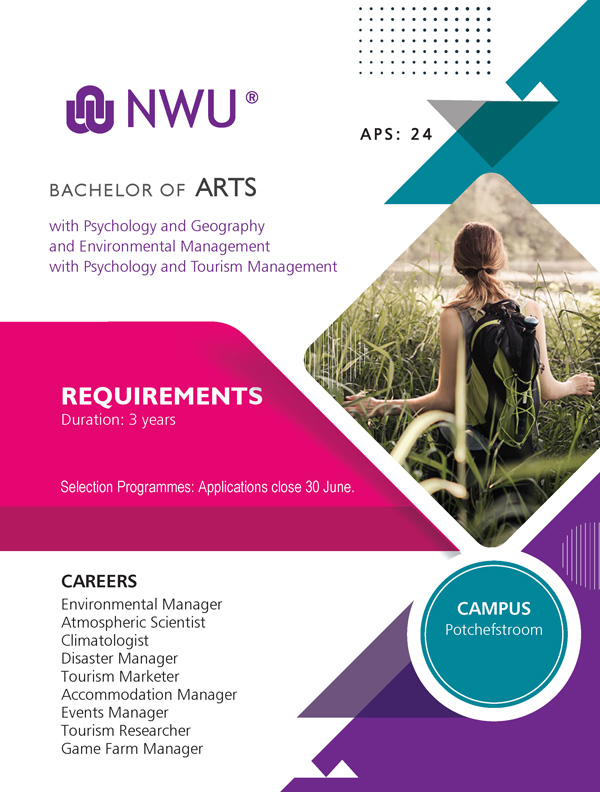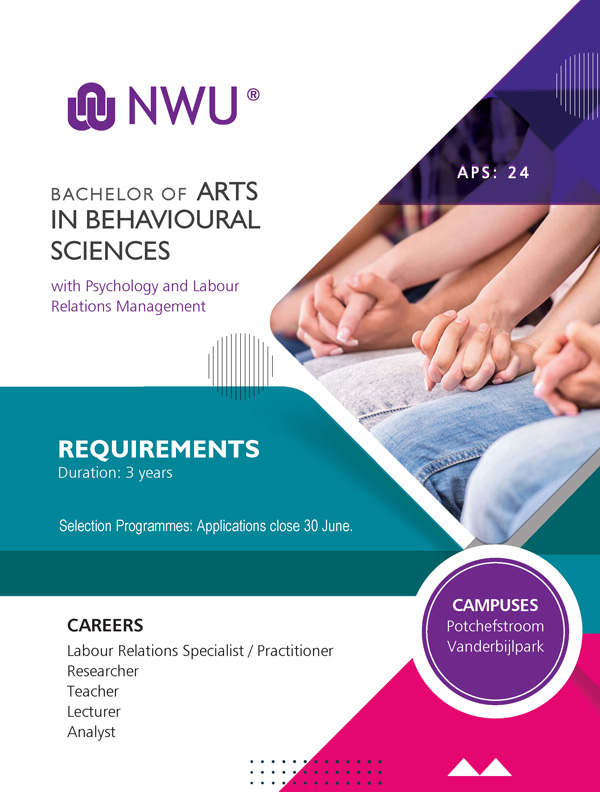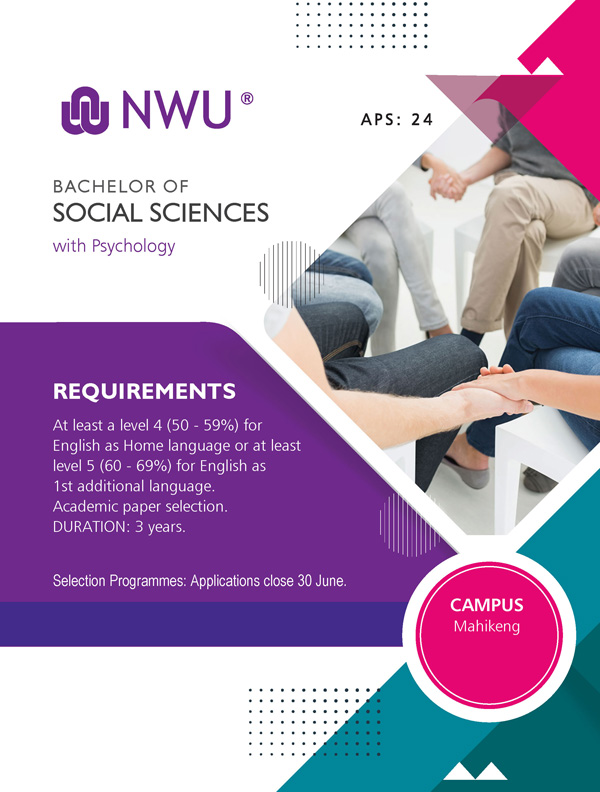 What is Psychology?
Psychology is the study of human behaviour, cognition and emotion.
The curricula taught at NWU consist of a fixed composition of modules that focuses on Psychology as major subject. In compiling the curricula, career opportunities and the manpower needs of our country were considered.
These curricula also prepare the students for postgraduate studies in Psychology.
Career Opportunities in Psychology
There are currently six registration categories recognised by the HPCSA.
These are:
Clinical Psychology 
Counselling Psychology
Research Psychology
Industrial Psychology
Educational Psychology 
Neuropsychology
The NWU Department of Psychology offers professional training in Clinical, Counselling and Research Psychology.
Clinical- and Counselling Psychology
Admission requirements
University admission for undergraduate studies requires the following:
Please refer to admission requirements on the infographics available.
Manner and presentation of qualifications
General:
3 year undergraduate degree
Qualifications available: There are only 5 housed within Health Sciences.
Bachelor of Health Sciences with Physiology and Psychology (PC)
Bachelor of Arts in Behavioural Sciences with Psychology and Labour Relations Management (PC/VC)
Bachelor of Arts with Psychology and Geography and Environmental Studies (PC)
Bachelor of Arts with Psychology and Tourism Management (PC)
Bachelor of Social Sciences with Psychology (MC)
Bachelor of Health Sciences Honours in Psychology
Applications open: 1 August 2020
Applications close: 16 September 2020
Please note: Only apply once your first semester, third year psychology marks are available and displayed on your academic record.
Master of Health Sciences in Research Psychology